Start or Grow Your Business in 6 Weeks
View Accelerate Northside flyer
It just seems the more things change, the more they stay the same.  Despite having over 225 participants in the first five cohorts of Accelerate Northside, we are still innundated with passionate entrepreneurs who want to know when the next program will begin.  Well, here it comes!  You, the entrepreneur, have built this Accelerate Northside program, and we are in awe of your spirit to innovate, to solve problems, and to contribute to the community. 
As you may have heard, Accelerate Northside, a start-up and small business program, focuses on people... their dreams, ideas, and business interests.  While we have had five incredible classes come through the program, there is no doubt that the sixth may be the best one yet.  The continuation of the program is made possible by sponsorship from the Lafayette Economic Development Authority (LEDA) and is hosted by the LEED Center.
Who Should Apply?
Existing businesses
People who want to turn a side job into a full-time business
People who have ideas for a business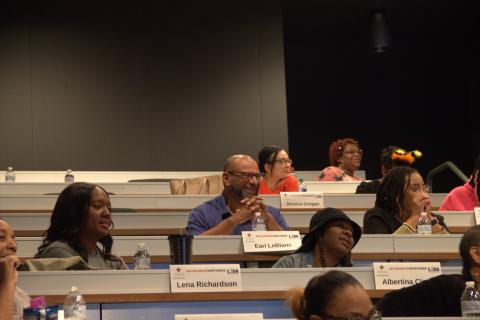 Program Benefits:
Hands-on & individual attention to help you start and/or grow your business

Opportunity to build a network with other business leaders

Successful business leaders as guest speakers & guides

Guidance & consulting after the 6 week program

Completion ceremony and certificate of completion
Session Schedule:
Session 1 | Program Basics: The Entrepreneurial Dream
Session 2 | How to Get More Out of a Business Plan
Session 3 | Getting Resources When You Do Not Have Any
Session 4 | What You Need to Know About the Numbers
Session 5 | Customers Drive the Business
Session 6 | Operations and Other Fundamentals that Matter

Registration Fee: $25.00
($450 Value)
*Fees are paid prior to program beginning
Questions about Accelerate Northside or the LEED Center?  Contact the LEED Center, leedcenter@louisiana.edu, or 337-456-1836.