UL Lafayette online MBA stands out
Wed, 03/07/2018 - 11:38am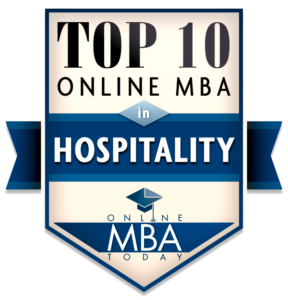 The University of Louisiana at Lafayette's online MBA with a Hospitality Management concentration is ranked among the best in the nation.
Online MBA Today, an MBA news website, ranked the program among its "Top 10 Online MBA in Hospitality Programs 2018." The full listing is available here. 
Over 470 online and hybrid MBA programs were evaluated and ranked on four factors. Data gathered included tuition cost, accreditations, estimated early career earnings, and the program's prestige. Data was gathered from many sources including the National Center for Education Statistics, PayScale's College Salary Report, and Princeton's Reviews Online MBA Ranking. Each program was then ranked according to weighted averages to find the top online programs. UL Lafayette's online MBA with a Hospitality Management concentration ranked number ten on this list.
Tammie Cagle, editor at Online MBA Today, says, "Bolstered by the business school's exemplary business accreditation through the Association to Advance Collegiate Schools of Business, this degree has been designed to develop the student's in-depth knowledge about business expansion and how to prepare feasibility studies and business plans for new locations. (One will also) develop insight into relevant industry problems and emerging issues impacting the domestic and global hospitality industry."
In Fall 2017, the college launched an online MBA program that complements the professional and executive MBA curriculums the University offers in a traditional classroom setting. Offering nine high-demand options, students are able to choose the online general MBA or an MBA with a concentration in Entrepreneurship, Finance, Global Management, Health Care Administration, Hospitality Management, Human Resources Management, Project Management, or Sales Leadership.
To learn more about the UL Lafayette online MBA, click here.